I'm the principal of Sun Management Self Management.
Self Management learning (also known as workload management, results management, priority management and sometimes time management) has been my specialty for the last 21 years.
Working in Canada's corporate market, I've facilitated workshops across Canada (and in the US, Italy and Romania) for thousands of people in hundreds of organizations. I've also appeared on BNN, and have been featured in the Globe, the Star, Your Workplace, On Board (the Toronto Board of Trade magazine) and various other publications.
After completing a Bachelor of Commerce degree from McMaster University I developed an enthusiasm for bringing  "what they don't teach you in business school", specifically self management, to the corporate world. Helping people produce better results, feel less stressed and enjoy life more is what really motivates me. In my efforts to promote long term learning implementation – real change – I have become an Adler Certified Professional coach.
I've got a long list of fantastic testimonials and a detailed reference list is available upon request. Call them. My clients will tell you that the feedback is outstanding and that I make them look good. They'll also tell you that I listen and work very hard to make sure that the learning is made relevant to different target groups. I'm proud of the fact that participants often mistake me for an "inside" coach/facilitator. People learn better by being involved and this is particularly important for younger participant groups. Engage and energize them and they'll love you. Bore them and you're in trouble.
My clients appreciate that the learning I provide is highly interactive. Last but not least, they're all looking for ways to enhance the sustainment of learning solutions and they like the fact that I always place a strong emphasis on implementation and accountability.
I'm big on balance. It not only makes life fun but it makes us more productive as well. What drives me crazy is this pervasive mentality that somehow we've got to put work ahead of everything else if we want to get ahead. Do you know any "peak performers" in any field, (professionally or personally) who aren't 100% fully energized and engaged? Yet these are the first qualities to suffer when we're working too hard, too long. So I enjoy lots of time with my family, playing the saxophone and taking as many ski vacations as possible.
"This was just as good and some things were better than live training. I love that I can participate from my office in Florida and be involved in discussions with co-workers from around the world."
Johnson & Johnson Companies Webinar
"Thank you so much, that was a great session. You make your virtual sessions so interactive. Besides the course content, I also learned so much about how to better facilitate online learning."
Globe & Mail Webinar
"I was really impressed with your ability to virtually engage the audience, and for us to be able to glean learnings not just from your presentation, but from other attendees!"
I4PL (Institute for Performance and Learning) webinar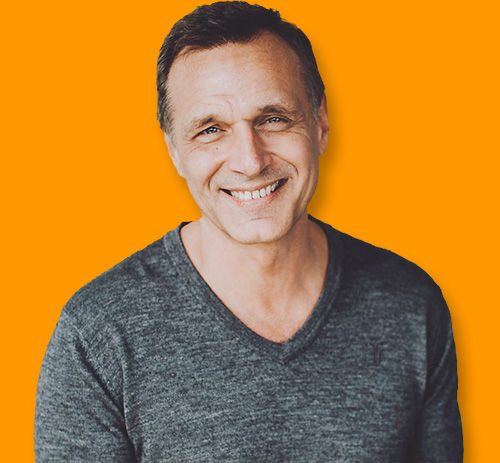 I help teams and individuals do more with less, reduce stress and carve out more time for their true priorities.